A Financial Boutique tailored for LATAM
Latin America
Services
Our financial platform provides access to equity and debt capital for the infrastructure sector, as well as project financing, equipment financing, trade financing and residential and commercial investment loans in the USA for non US citizens.
We have a national presence in the USA and regional Presence in LATAM with a representation office in Colombia and alliances in the rest of the region, which allow us to have local knowledge and capability reach to our clients locally with ongoing business relationships with local business as well as local authorities.


Strong
regional presence in LATAM
  with representative and alliances in Colombia, Panama, Costa Rica, Honduras, and Dominican Republic

Our team has
over 30 years
of experience in investment and retail banking with a 360 customer service need approach.

From infrastructure, hospitality and real estate project, to private investors who wish to access financing for new properties in the USA.

Over US$1Billion in capital
We have an extended capital platform with institutional, family offices and private investors with over a billion in capital for the right project or transaction.
PCD - LATAM
Project
Financing
Project finance involves financing provided with recourse to the assets associated with a specific project rather than the sponsor's entire pool of assets, and repayments are underwrite based on future cash flow of the project. We work closely with Lender/Investor underwriting sources who have billions of dollars in projects funded every year within their portfolio.
Sectors were we focus:
Infrastructure (Traditional & Renewable Energy, transportation, telecommunication, water treatments, etc.)

Hospitality & Real Estate Development (case by case)
Minimum amount: $10M
Debt and equity
Residential and Commercial for Non-US Citizens
Residential and Commercial
Investment Loans
for Non-US Citizens
We understand your needs as a global consumer, and our team is ready to help you wherever you may be. At PCD we have reshaped the mortgage loans for non us citizens, with a lineal and efficient process so you can apply and close with very simple steps, making the process of a U.S. mortgage easier than ever for non US citizens.
With PCD-LATAM Financing you can achieve your U.S. financial dreams and start the journey with a new property investment in the US.
INTERNATIONAL SOLUTIONS
Trade
Financing
Purchase Order Financing
We provide our clients tailored made solutions for Purchase order financing, allowing to have enough capital to pay their providers and keep closing more commercial transactions.
Receivable Financing
We support our clients with the capital they need to carry receivables and keep their operation running while their business keeps growing.
Contract Financing
Our contract financing program, allows our customers to capitalize their operation with the contracts they have without limiting to their own capital..
INTERNATIONAL SOLUTIONS
Latam Equipment
Financing
This program is designed for industrial and commercial equipment with long-term use. (Energy, Agriculture, Construction, Oil exploration, Mining, manufacturing, IT, etc.)
We can finance equipment transactions up to 90% between  $300,000 up to $50 Million with a diversity of structures to benefit the applicant. Typical repayment terms vary from 2 to 10 years and up to 15+ years, depending on the financing structure and size.
COMPETITIVE, FAST AND FLEXIBLE
Contact us today
and schedule a call.
We understand that every project and transaction is different and unique, in order to better customize our solutions for you, our team is ready to answer any questions you might have.  Please fill out this general form and one of our business consultants will contact you to guide you trough all the financing process.
You can also contact our representation offices located in Colombia.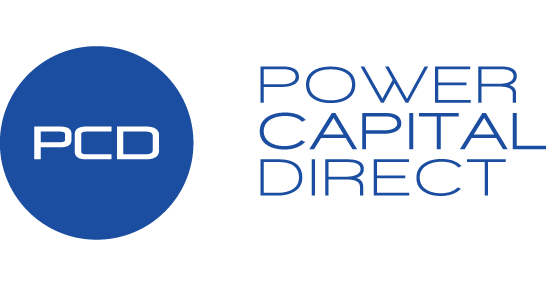 REPRESENTATION OFFICES
Colombia
POWER CAPITAL DIRECT
Headquarters
We would love to hear about your business! Contact us today to learn about current opportunities or to submit your application. Required fields are marked *
Are you a consultant looking
for a new funding source for your clients?
If you are a broker, banking consultant, or professional introducer, we welcome the opportunity to do business with you; and in that respect, if you are interested to submit any hotel or resort projects that require funding, we invite you to visit our Partner Section.
Our News blog
Read Our
[Latest]
News